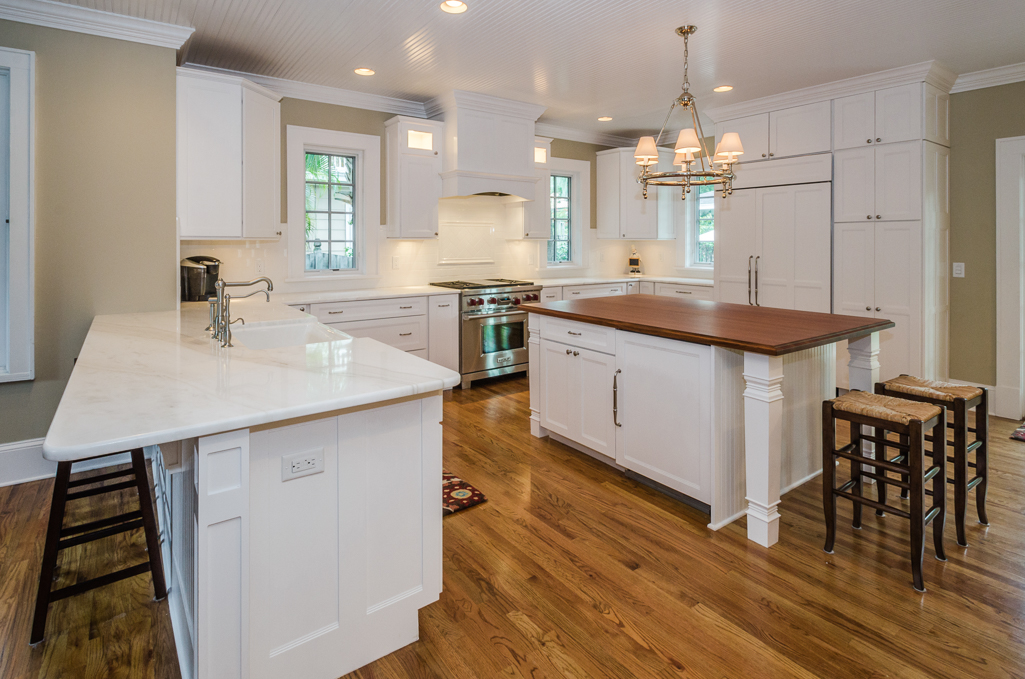 As St. Petersburg continues to grow and gain more and more recognition, it is always nice to remember where it all began. There are many characteristics that make St. Petersburg what it is today, but one of our favorite aspects at Strobel Design Build of the Sunshine City is its unique historic neighborhoods. For over 30 years Strobel Design Build has been building, renovating, and restoring homes in the Tampa Bay area. In this blog we will take a look at the Historic Old Northeast.
The Old Northeast, formally known as North Shore, was the first established neighborhood in St. Petersburg. Located just north of downtown St. Petersburg, Old Northeast offers the perfect location for just about anyone's needs. This neighborhood was originally covered with pine trees, sand flats, and several streams and ponds. The area slowly transformed from an agricultural and farmland area into a residential neighborhood. Some consider it as one of our city's most desirable neighborhoods.
Most of the homes in the Old Northeast are American style-homes with window and wood wall paneling. When driving around, you can spot many seasonal decorations and families enjoying the porches and outdoor living spaces. There are brick streets and picket fences with lush foliage surrounding almost every house.
A 2001 article from the Tampa Bay Times perfectly described the Old Northeast: "If the heart of St. Petersburg is its downtown, the city's soul probably resides in the North Shore area. It was there, in the section now called Old Northeast, that St. Petersburg blossomed from a village of farmers' homesteads to a town born of boom-time prosperity. It thrives still, having the oldest and perhaps most influential neighborhood association in the city. Real estate values, even in some of the lower-income pockets, continue to rise. Most of St. Petersburg's movers and shakers have lived at one time or another in a North Shore neighborhood…"
We have been privileged to restore homes within the Old Northeast and other historic neighborhoods within the community. Whether it is a Mediterranean style home or a Bungalow style home, the Strobel Design Build team has the knowledge and expertise to restore your historic home to its former glory, or renovate it with updated trends.
In 2015, we so proudly received a NARI Contractor of the Year Award (CotY) for Residential Historical Restoration on the Old Northeast home displayed below. The Strobel Design Build team extended the back of the home, renovated the kitchen, wet bar, and bathroom.
Extension on back of home. James Hardie siding and beadboard soffit to match the original exterior.