Just last week, the Strobel Design Build team was fortunate enough to travel from our design center home in St. Petersburg, Florida to Las Vegas, Nevada for the 2016 Kitchen & Bath Industry Show (KBIS). KBIS is the world's largest international trade event that is solely focused on all things kitchen and bath…A dreamland for us designers!
This 3-day long industry show hosted over 500 brands in the kitchen and bath industry. These brands got to showcase the latest industry designs, products and technologies. The leading brands also got to show the latest technology and sustainability in kitchen and bath, as well as technologies that positively impact living spaces around the world.
Along with the amazing and latest designs of kitchen and bath, "Voices from the Industry," offered over 90 hour-long informational sessions. Sessions informed us on the following: Design & Inspiration, Focus on the Customer, Business Management, and Sales & Marketing. These presentations allowed us to hear about the most current topics and trends. Witnessing and participating in discussions with other professionals from around the globe truly allows us to stay ahead of the curve on universal design trends and share all of the information with our clients…whom we feel are an extended part of our own Strobel family.
Each year, KBIS holds a competition that showcases the best of the kitchen and bath industry. Out of hundreds of entries, they narrow it down to one winner for each of the categories: Best in Show, Best of Bath Gold, Best in Bath Silver, Best of Kitchen Gold, and Best of Kitchen Silver. We share some of the winners below!
Best in Bath Gold- Vibrator Faucet
"The Vibrato is part of the first collection of commercially-available residential faucets created with 3D printing. Distinguished by an eye-catching mesh of delicate latticework, it is printed using a high strength, lead-free metal alloy enabling fine structures of concealed waterways that converge at the top, before the aerator".
Best of Kitchen Gold- Kaza Concrete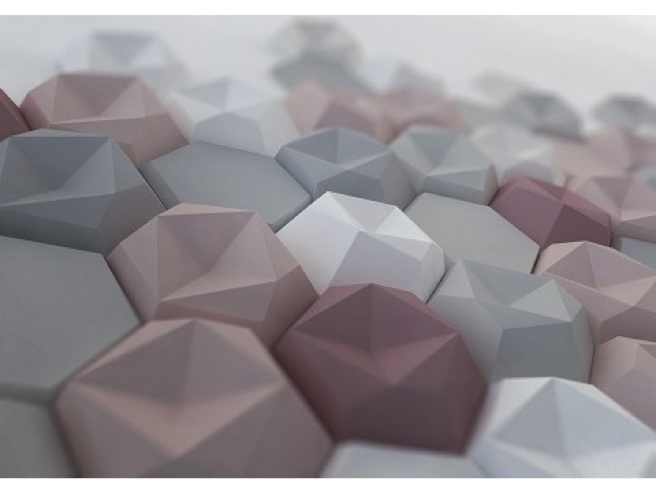 "The all-new Kaza Concrete collection strikes an impeccable balance of artistry and technology, incorporating artful concrete design with a sensitive balance of style and innovation".
Best of Kitchen Silver-UPR 503 Undercounter Pull-Out Refrigerator
"The new UPR 503 undercounter pull-out refrigerator ensures that fresh food is always within reach. Combining high-energy efficiency with optimal storage space, the UPR 503 can be adjusted in height to match that of the countertop for perfect alignment with your kitchen design."
KBIS gave us access to unlimited networking! We were so fortunate that we were able to to engage with peers and really immerse ourselves even more in the industry of kitchen and bath. Through the special events and constant learning opportunities, we came back to St. Petersburg eager to put new trends and products to use.
Next year, KBIS has announced that the location to be at the Orange County Convention Center in Orlando, Florida. Luckily for us, that is just a short car ride away!
Thank you, KBIS, for another amazing show!