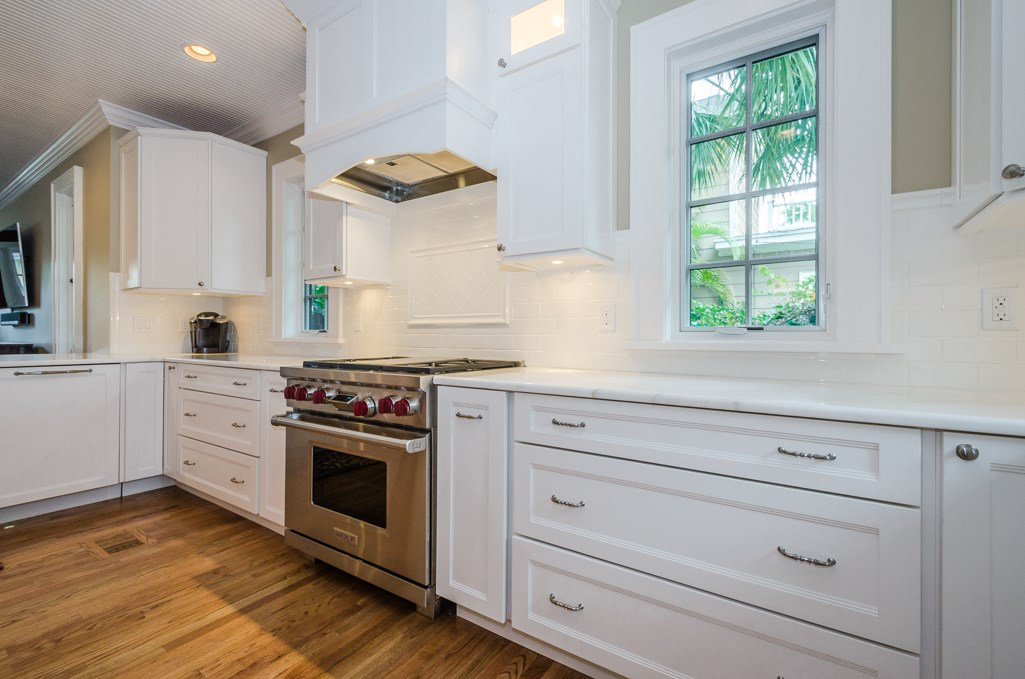 Are you ready for a change in your home? Before jumping into any and every project you can get your hands on, think about the long-term benefits they will have on your home. Whichever update you have in mind for your home, remember to take into consideration how much added value the proposed renovation could add to a future resale. Here are some of the best home updates that will instantly add value into any home.
Kitchen
An updated kitchen is every home buyer's dream come true. Kitchen renovations can appear as a daunting task to some and potential buyers will appreciate you doing the 'hard work' for them. Don't attempt to complete the renovation on your own – leave it to the professionals at Strobel Design Build! We'll handle everything from project inception and you'll be able to communicate with us 24/7, see all the product selections, progress photos, ongoing costs, and more through our cloud-based portal. As with bathroom remodeling, kitchen updates should follow along with high-quality timeless trends, for example, all-wood cabinets, commercial appliances, and stone countertops. Consult with our team at Strobel Design Build to transform your kitchen to best fit your lifestyle.
If you have a more modest-sized home, trying to fit in high-end, oversized appliances could actually make your kitchen appear smaller than it is. If your kitchen is in good shape overall, then stick to simpler updates that will make a big statement, such as new cabinets, light fixtures and a fresh coat of paint.
Bathroom
An updated bathroom is a key selling point in real estate and a sure-fire investment. So what exactly should be improved when hiring a professional to remodel your bathroom? Before jumping into a renovation, be sure to only update your bathroom if there are multiple in your home. Older homes have a certain charm to them admired by homeowners. However, having a four-bedroom, one-bathroom home is likely unideal for a growing family. If you have some wiggle room in your budget, you may want to consider using it toward the addition of a second bathroom.
The best piece of advice to think of when renovating your bathroom is timeless trends: tile flooring, granite or marble countertops, even a double vanity. These design elements are not only pleasing to the eye but also can stand the test of time.
The time has come: it is time to ditch the tub and install a shower. Most people do not have time to take a bath anyway and having a bathtub takes away precious square footage in your bathroom. Floor-to-ceiling showers are more practical for any busy lifestyle. The design professionals at Strobel Design Build can assist you in choosing the best addition for your bathroom.
Landscaping
Having an updated exterior is the first step when preparing to put your home up for sale. Homes that are on the market heavily rely on the power of curb appeal, as it is the first thing potential buyers see when neighborhood browsing. Update your home with a fresh coat of paint, new shutters, a walkway, a patio or deck, and subtle shrubbery and greenery.
When deciding which plants to grow in your front and backyard, consider the care that is required for particular species. You do not want to add a plant that is high-maintenance because your next home owner could see that as an easily-avoidable chore. You want to get plants that will acclimate to Florida's heat and rain.
Still unsure where to start? Let Strobel Design Build help! Our expert project designers will work with you in getting the most value out of your renovations. Give us a call today at 727.321.5588 or email design@strobeldesignbuild.com for more information. Together, we can give you the home of your dreams!